TechX 2019: Empowering the Future Channel – a platform where the ICT industry indulged in the latest emerging technologies, connected with key vendor executives and most importantly learnt how the local vendor community is empowering partners to be more successful in their endeavours.
Throughout the month of August 2019 Dicker Data and our sponsoring partners welcomed over 3,100+ Australian partners to our third and largest iteration of TechX!
Keynote Presentation
Hosted by ARN Editorial Director, James Henderson, senior executives from the Dicker Data Diamond Sponsor teams took to the stage to participate in a panel discussion to share their expertise and ideologies on how their brands are empowering the future channel and how
Core keynote takeaways and suggested focal points for partners included:
Partners taking the time to invest more heavily in marketing
Leveraging available vendor resources, capabilities and teams
Reseller partners working collaborative within the IT environment is the future
Clearly articulating your value beyond vendor products
Thank you to our guest speakers:


Interactive Exhibition
With over 45+ sponsoring vendors, partners took to the floor to connect, explore and expand their networks and capabilities as they experienced technology coming to life with live demonstrations, training and more on the exhibition floor. Reseller partners immersed themselves in the innovative technologies we have available and discovered the opportunities our partner programs and in-house capabilities present in helping our partners and their customers scale and achieve long term success.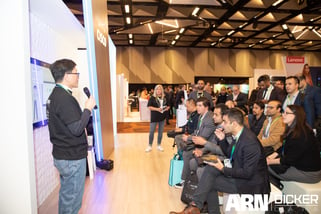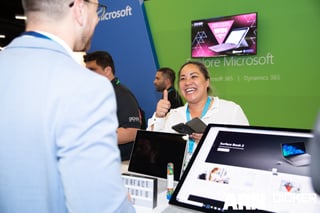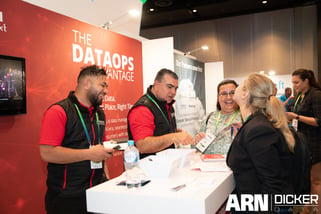 Thank you to our sponsorship partners for your ongoing support.
Diamond Sponsors:
Cisco | Citrix | Dell Technologies | Hewlett Packard Enterprise | HP | Lenovo | Microsoft
Platinum Sponsors:
Dicker Data Financial Services | Intel | LG | Seagate | Symantec | Telstra
Gold Sponsors:
APC | ASUS | Autodesk | Belkin | CoolerMaster | Commvault | Ekahau | Ezviz | Gigabyte | Hitachi | Honeywell | Interactive | Juniper | Kaspersky | Kensington | Logitech | Micron | nBn Australia | Opentext | Poly | Purestorage | QNAP | RSA | Samsung | STM | StorageCraft | Targus | TP-Link | Trend Micro | Veritas
Media Partner:
ARN

Stay tuned for TechX 2021.