Homegrown Australian Distributor Dicker Data has been awarded Cisco's Global Distributor of the Year for 2019, at the recent Cisco Partner Summit held in Las Vegas, Nevada.
"It gives me great pleasure to recognise these partners who continue to demonstrate superior performance and drive value for our customers. They demonstrate superior leadership and innovation to help enterprises solve complex problems," said Oliver Tuszik, Senior Vice President, Global Partner Organization, Cisco. "It's an honour to present the Global Distributor of the Year Award to Dicker Data in recognition of their outstanding achievement in helping customers respond to their business challenges."
From a host of global players, this award recognises Dicker Data as the leading distributor after being honoured for excellence in innovation, business growth, customer satisfaction and competitive differentiation.
Dicker Data's COO, Vladimir Mitnovetski, commented, "This award is testament to our hybrid approach to distribution and specialised focus within the Cisco portfolio. Lots of distributors grew as much as we did globally through enterprise deals, but we targeted tier-2 partners at mid-market and SMB levels."
Cisco has a strong heritage at the high-end enterprise level and lots of global distributors play in this space from a transactional perspective. Where Dicker Data differentiates itself is delivering these enterprise grade solutions into tier-2 partners at mid-market and SMB level across all of Australia.
With a dominate focus on mid-market and SMB partners, as a value-added distributor, Dicker Data's Cisco team provides the "next layer" of specialisation investing in technical resources, tools and digital marketing across a few core pillars – an area identified where partners these days require more support.
Dicker Data's Cisco team is equipped with the training, accreditation and experience to deliver world-class networking, simple security, one-stop collaboration, and streamlined data centre solutions to partners.
Dicker Data's General Manager - Cisco Group, Vickie Madeleine, commented, "Thank you to our partners for entrusting your Cisco business with Dicker Data. A huge congratulations to our Cisco Business unit, extended sales, marketing, admin and logistic teams. Thank you for ensuring our partner needs remain front and centre of what we do. These accolades are usually reserved for global players that play in markets X5 times bigger than ours. Thank you Cisco for acknowledging our value and congratulations to the ANZ team, this reward is a testament of your commitment to the Australian IT channel."
Early this year in March, Dicker Data was recognised locally as Cisco's best-performing distributor in ANZ. The Dicker Data team is incredibly proud to have been recognised for excellence by Cisco both locally and globally. An amazing achievement for Dicker Data, Cisco ANZ and the Distribution market in Australia
The Dicker Data team would like to congratulate the three other A/NZ businesses; Telstra, Data#3 and NTT on their global awards, and the other global partners who received top honours at this year's event.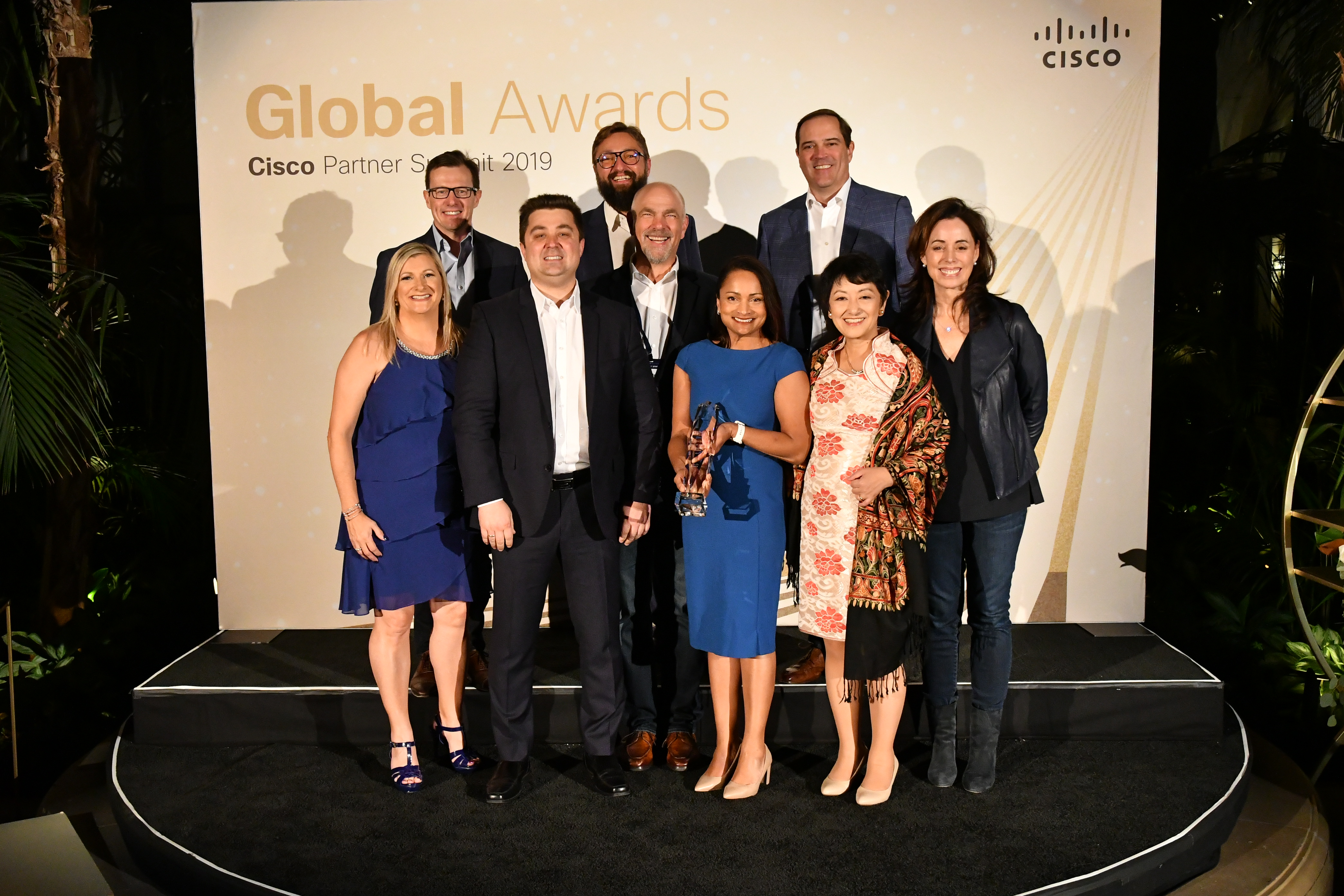 ARN Article: https://www.arnnet.com.au/article/668254/dicker-data-named-best-cisco-distributor-planet